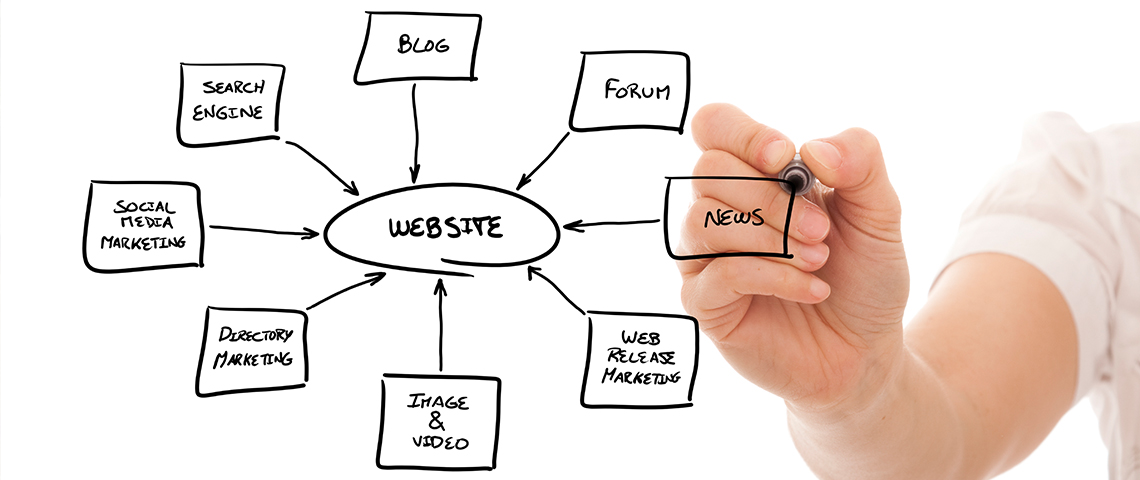 At Waccamaw Web Works, Our Website Development Process is organized to provide you a professionally designed business website while minimizing your involvement time, thereby permitting you to concentrate on YOUR BUSINESS.
The Typical Development Process includes:
1. Preliminary Meeting The first step is to jointly identify your Internet marketing objectives. This meeting will set the stage for the creative process of building your website.
2. Approval to Proceed Based on information obtained during the Preliminary Meeting, we will provide you with a quotation of development fees and timetable, and obtain concurrence to proceed with development. At this time, we will obtain logo artwork, marketing copy, etc. to be included in the website.
3. Domain Name With the explosive proliferation of websites on the Internet, it is essential to have a website name that your customers will connect with your business. If you already have a registered Domain Name, we will use it when developing your site. If not, we can handle all the administrative details of registering your new Domain Name.
4. In-Process Review Throughout the design process, we will post periodic updates on our private development website, so that you can review it at your convenience and provide feedback. The critical part of this step is arriving at an overall web style that meets your preferences & requirements.
5. Final Review Prior to releasing any information on the Internet, the completed website will be reviewed with you for final approval.
6. Launch! Upon approval, we will handle all the administrative requirements for placing your website on the Internet and manage your future website updates and expansion. Or if you prefer, we will deliver the finished product to you so that you can upload and manage your website on the server of your choice.